Smash your development goals with our support:
Direct coaching, extra resources and accountability!
Build Your First Game In Just 2 Weeks
Exclusive Perks
Unlock exclusive perks to help support you through your game development journey, ranging from ready made game templates to the ability to shape our up-coming training content.
Direct Mentoring
All Virtus Elite members get access to weekly group mentoring calls with myself and team, helping to guide you through the process of learning game development and any challenges you face along the way.
Creative Action
It's time to take positive action today, BREAK INTO THE INDUSTRY in your dream video games role or building your very OWN GAME in the next few weeks.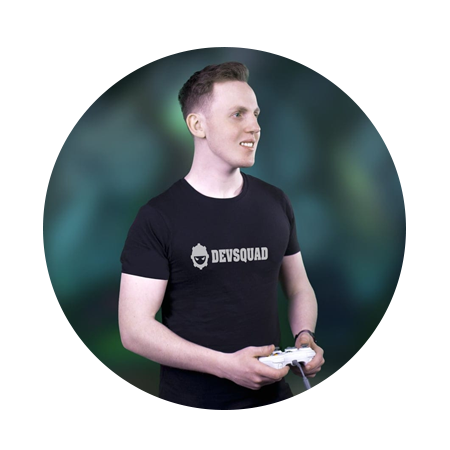 JOIN THE
ELITE GROUP
Virtus Elite get exclusive access to special rewards such as direct access to the team, completed game templates, exclusive discord access and more!